Planned Maintenance Agreements by Standard Air
Avoid the Cost of Equipment Neglect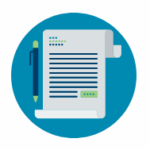 The lifespan and performance of your heater or air conditioner hinges on proper maintenance. Neglected systems become less efficient over time, leading to avoidable repair bills. In some cases, overlooked HVAC equipment may even fail prematurely, forcing you to replace it before you'd planned.
At Standard Air Conditioning, we provide comprehensive maintenance programs that are affordable, dependable and worth their weight in gold.
About Standard Air's Planned Maintenance Agreements
When you join our Planned Maintenance Agreement program, we'll call ahead to remind you about scheduled inspections and cleaning visits. During your semi-annual tune-up, we carefully check your heating or cooling system's electrical connections, mechanical components, filters, coils, thermostat function, condensers, blower assemblies, accessories, and more. Performing tune-ups per manufacturer and extended warranty specifications, our technicians also pinpoint small repairs to reduce the chance of an early breakdown or costly emergency.
Active members of Standard Air's Planned Maintenance Agreement program also enjoy these benefits:
10% off additional HVAC services & repairs
Priority scheduling for repairs or installations
Waived service call fees
Safeguard Your HVAC Equipment With Regular Maintenance
Putting off HVAC maintenance is like driving your car without regular oil changes. When you invest in an HVAC service contract, you're investing in comfort, safety and peace of mind.
To request a maintenance estimate for your residence, apartment complex, multi-family community or light commercial business, fill out our confidential online form. To speak with a member of the Standard Air Conditioning team, dial 334.472.5000 during business hours. We look forward to providing you with Alabama's Gold Standard for heating and cooling service.